But the Bauhaus:
---
BTB is an occasional and ongoing series of interviews and conversations between artists and designers whose work offers reasons to make work, despite and because of the complex world we live in. It aims to highlight anomalous practices and individuals, and somewhat optimistically, is envisioned as a tool to forge new ways of relating to the material and social world we inhabit.
The Genuine Unauthorized Clothing Clone Institute:
---
The Genuine Unauthorized Clothing Clone institute is a project born out of desire and alienation. The project's garments, free downloadable patterns and instructional videos are a visual primer into copyright and intellectual property law and illustrate systems of exclusion and hegemony.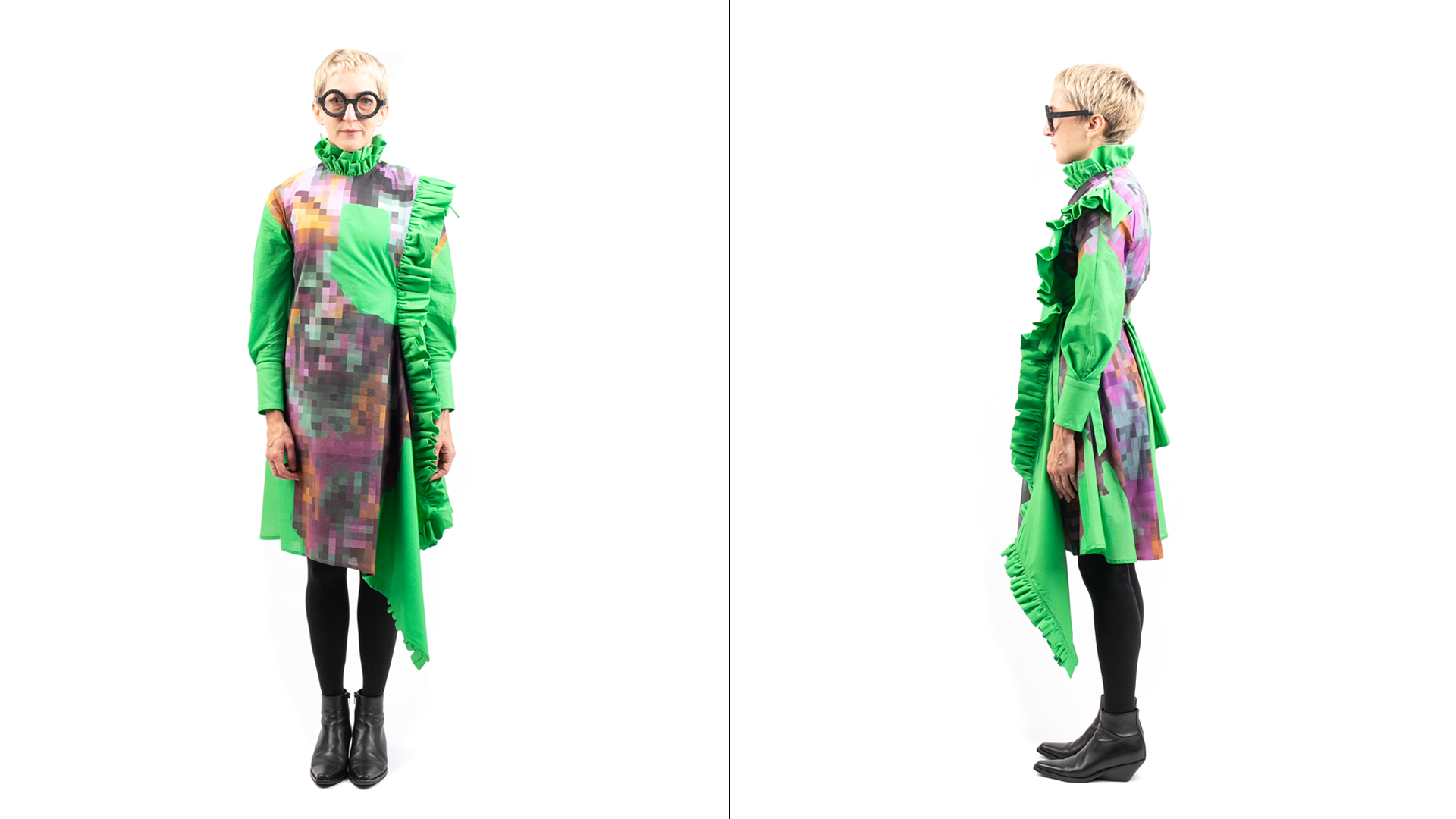 Arts Research Collective:
---
In 2019 I joined the Arts Research Collective as a co-organizer and faculty member alongside Maura Brewer, Cameron Crawford, and Aliza Shvarts. In the summer of 2020 we transitioned the planned in-person summer intensive into an online course that combined radical pattern making and sewing tutorials with critical theory readings.

We offered two courses in this vein, the first in collaboration with the Rational Dress Society, while the second taught the foundations of pattern making and draping. The courses, which we called radical vocational training, reached over 350 students from around the world.
In 2019 I was commissioned to develop two complete lines of workwear for women in the construction industry. The process involved full design development and ideation through to sourcing and creation of complete tech packs for both lines. All patterns, samples, and test production were developed in-studio to implement extensive sizing research and broad fit testing. The resulting collections of certified high visibility and every day workwear are available online.